on Fri Mar 27, 2015 10:52 pm
#67199
Had some crazy games with Natas over the last hour. Playing Hotwire (The game where you hold the vehicle).
We had a game where Our team was losing. Enemy had 2 of 3 vehicles. We waited by the 1 vehicle our team held, assuming the dude driving was going to get blown up. He stayed alive for a solid few minutes. We got impatient. Hopped in a sedan, Natas took out a RPG from the trunk first (Vehicle upgrade you can buy). I drove us up to both enemy vehicles. Blew em both up. Natas had two 4 quad feeds. Then we went and took one of the Letter vehicles (Think it was C). Drove that for the rest of the game. Topped the lobby by a mile, and pulled out a win.
Here is a screenshot of Natas' scoreboard: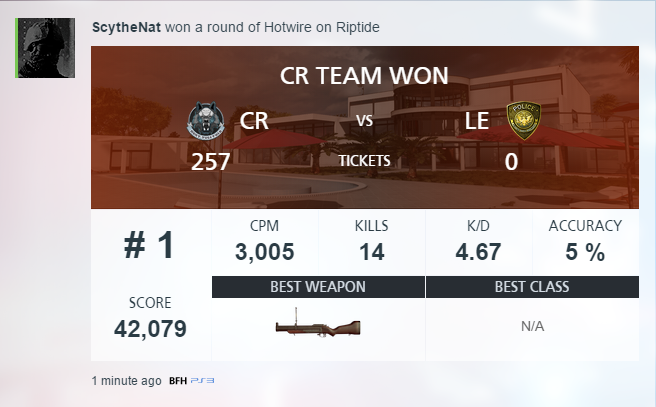 42k score. 4KD. Check out that CPM (Cash per Minute). He averaged $3,005 PER MINUTE that game lol. Beastmode.
on Thu Apr 09, 2015 11:46 pm
#67308
Ya'll can kiss my BIG BLACK D!CK
This was on TDM. Which is a LOT more difficult to do well on.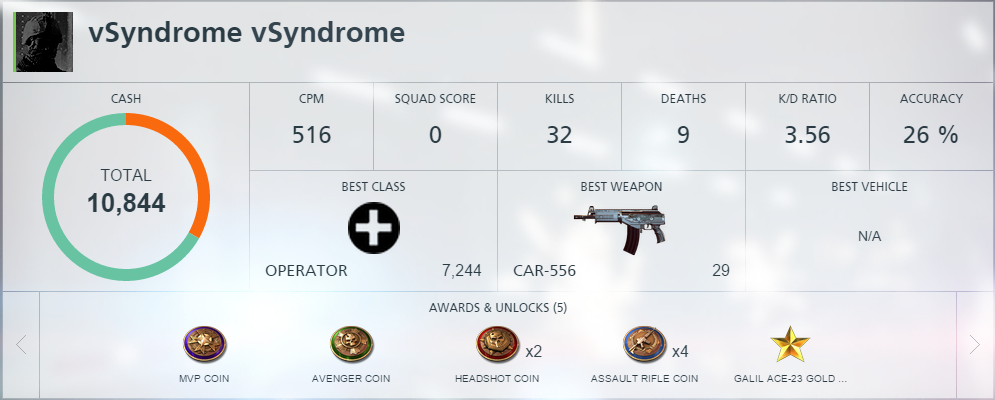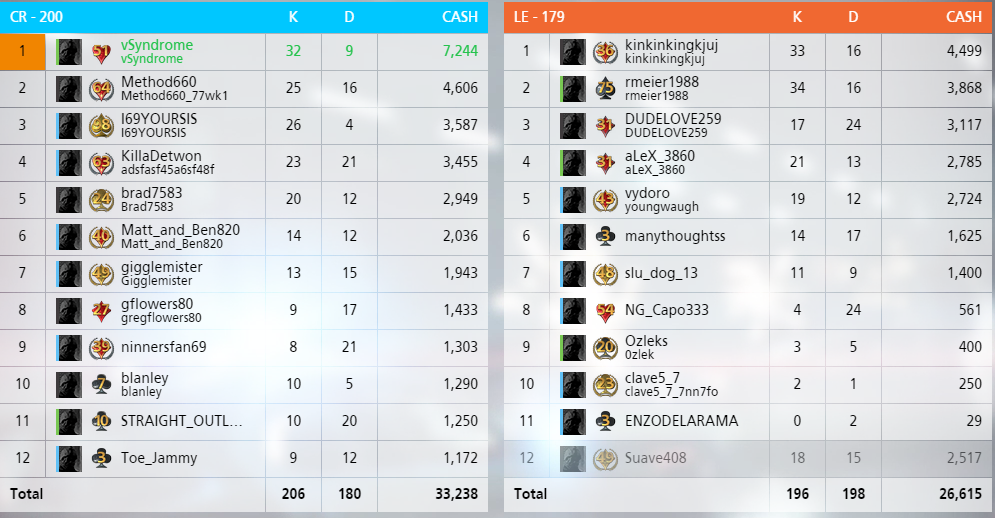 on Fri May 15, 2015 3:21 pm
#67681
moosedawg06

Member


Location

:

Georgia



Who has Hardline on the PS4? I have it for both consoles, but I need to know when you hoes play either console.
on Sat May 16, 2015 4:23 pm
#67686
Been Crafting lately. Usually every night.

Gametime varies based on work schedules. If Natas is home at 4 from work.. we usually get on from about 5-6:630 then again from 8-11. If he works late its usually just 9-11.

Ill start texting ya with the game we playin too.
on Sat May 16, 2015 4:58 pm
#67687
moosedawg06

Member


Location

:

Georgia



I've been on vacation all week but I'll be back on Sunday night.
on Sun May 17, 2015 9:40 am
#67690
Shadow

This We'll Defend


Location

:

VI



I have hardline for both consoles.

#0
Create an account or log in to leave a reply
You need to be a member in order to leave a reply.
Log in
Already have an account? No problem, log in here.
Log in
---
Permissions in this forum:
You
cannot
reply to topics in this forum