on Sat Jul 06, 2013 7:31 pm
#44878
o_homescrub_o

Member


Location

:

Wash DC



on Sun Jul 07, 2013 2:08 pm
#44901
on Thu Jul 11, 2013 8:28 pm
#45155
BamaGoodfella

Member


Location

:

Alabama



Generally I don't intentionally troll people unless they piss me off (stealing kills on round 1, trying to crowd me out of a window, getting me trapped & downed because they're being greedy asses, etc) If that happens, I go into troll mode and I'm DAMN good it at LMAO!
(On Tranzit)
Step 1: Grab a turbine piece but DON'T put it on the work bench.
Step 2: Buy the door and haul ass towards town. (You've got to be VERY careful crossing the lava since you don't have Jug, but it's OK even if you go down)
Optional Step: Open the bank and take out enough points to buy the AK74u & open power.
Step 3: Run to power, open the door, and drop down & grab a part for power. (Again, DON'T put the part on.)
Step 4: Stay alive LMAO!!!
Once you've done this, any team mate that dies will respawn in the power room with you. They won't have a turbine to open the door and since you're holding a part they can't turn on power. Congratulations, you've effectively trapped your team making it impossible for them to escape from the power room LMFAO!!
If you don't want to completely ruin their game, there are some other fun things to do on Tranzit to troll your team. Here's a couple of my personal favorites:
1. When a player hits the mystery box, if you spam grenades at them they will NOT be able to pickup their gun.
2. EMPs are a trolls best friend LOL! You can throw at the mystery box to make it shut, you can throw at the bus driver to stop the bus anywhere, and the dirtiest trick of all.... throw it at the pack-a-punch when someone puts their gun in (this will not only shut down pack-a-punch, but make their gun COMPLETELY disappear LMAO!)
3. You can shoot or knife the bus driver enough times and he will get mad, try to kick everyone off, & lock the doors. If you time it just right, you can make him lock the doors and keep going past a stop. This is especially funny watching players freak out when the bus passes the diner & the precious mystery box LMAO!
4. When you leave the power room, make sure that you're the first player to jump across the lava gap. Turn around, wait for a player to make the jump, and then run towards them. They'll bounce off of you and fall directly in the lava.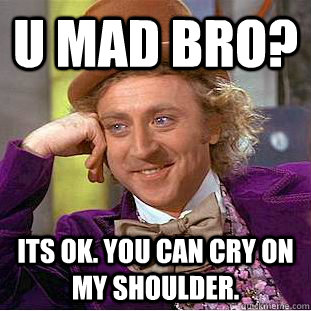 #0
Create an account or log in to leave a reply
You need to be a member in order to leave a reply.
Log in
Already have an account? No problem, log in here.
Log in
---
Permissions in this forum:
You
cannot
reply to topics in this forum